Leap 15.1 Supports More Hardware, Drivers, Enhances Installation
EN / CA / DE / FR / IT / ES / JA / NL / PL / ZH / ZH-TW
22/05/2019
NUREMBERG, Germany – Today's release of the openSUSE Leap 15.1 brings professional users, entrepreneurs and Independent Software Vendors updated support for modern hardware.
The release of Leap 15.1 improves YaST functionality and the installer.
"Continuity and stability are what we are providing users with Leap 15.1," said Haris Sehic, a member of the openSUSE community. "With Leap 15, we have introduced a huge number of new features and innovations in security, performance and tool/desktop area. Having in mind how stable, efficient and reliable Leap has become, with this release, we managed to keep the level of quality to the point that our private and Small Business users can, actually more than ever, profit from the enterprise background of an openSUSE Linux Distribution. Let's continue to have a lot of fun!"
Leap releases are scalable and both the desktop and server are equally important for professional's workloads, which is reflected in the installation menu as well as the amount of packages Leap offers and hardware it supports. Leap is well suited and prepared for usage as a Virtual Machine (VM) or container guest, allowing professional users to efficiently run network services no matter whether it's a single server or a data center.
Professional users, system administrators and developers can have confidence in the reliability of the Leap distribution based on its development process to deliver a modern, secure, maintained and highly tested distribution using the open-source build system unique to both SUSE and openSUSE, which is the Open Build Service, along with the automated testing of openQA.
What's New
An entirely new graphics stack update is available for this stable community- and enterprise-based open-source GNU/Linux distribution. Graphics hardware supported by the 4.19 Linux Kernel were backported for the release of Leap 15.1, which uses the 4.12 Linux Kernel and supports additional graphics drivers for Graphics Processing Unit (GPU) and improved support for AMD Vega chipset.
GPU virtualization has become quite popular among vendors like AMD, Intel and Nvidia and Leap 15.1 helps to delivers these implementation and support solutions for virtualized and cloud environments.
Leap 15.1 will now use Network Manager by default for both laptops and desktops – previously only laptops defaulted to Network Manager. Server installations will continue to default to Wicked, the openSUSE advanced network configuration system. The release adds a few popular WiFi drivers for more modern wireless chipsets. A change that applies to both Wicked and Network Manager is that /etc/resolv.conf, yp.conf and some other files are a link to a file in /run and are managed by netconfig.
The management of system services in YaST has been revamped to take advantage of many of the features offered by systemd in that area.
Improved Setup and Configuration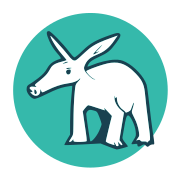 Some of the improvements to YaST have made for better management of services. Firewalld can be managed in text mode. There is a new User Interface to manage Firewalld, including AutoYaST support/advancements. System administrators will have better control with Salt formulas in the yast2-configuration-management module, and management of SSH keys per user will make sysadmins tasks much more pleasant.
YaST comes with an improved Partitioner, that now can automatically format full disks without partition tables, create software MD RAIDs on top of full disks, create partitions within a software-defined MD RAID and many other combinations. AutoYaST also supports all these combinations. The work the YaST team has put into the setup and configuration tool has a better default partitioning proposal in several scenarios like those with small disks or systems with several disks making solutions easier for Linux professionals. Leap 15.1 brings new YaST icons developed by the community.
The YaST team worked hard on improving the 4k display (HiDPI) experience. HiDPI displays are now autodetected and the UI is auto-scaled giving the installer a beautifully crisp interface.
Security and Maintenance