In this years edition of Google Summer of Code, an international annual program in which stipends are awarded to students to hack on Free Software during the summer, openSUSE members are mentoring seven students who all passed their mid-term evaluation last week. Go on to read what they have to say about their first 10 weeks in the program.
Ana María Martínez Gómez
This year, we have three students working on the Open Source Event Manager (OSEM), which is a Ruby on Rails application that is used to organize openSUSE conferences. One of these three students is Ana Maria from Madrid. Her project is to improve the conference schedule to make it more functional and mobile friendly. In her midterm blog post, she shows and explains how she reimplemented the schedule within a bootstrap carousel.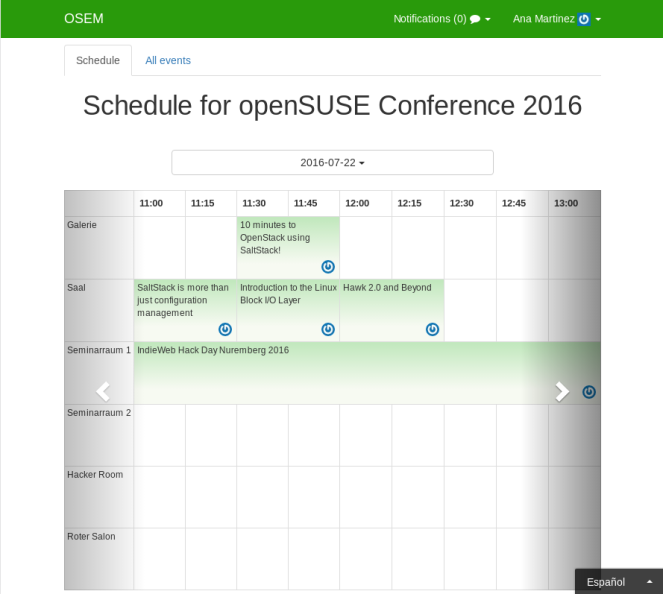 She also worked on a talks overview page and several smaller issues. For instance, several openSUSE Conference visitors this year reported that it would be nice to open the schedule with the current date selected, which Ana already implemented. One of the most important parts of Google Summer of Code is to teach the students open source and technical skills like Ana writes:
(more…)