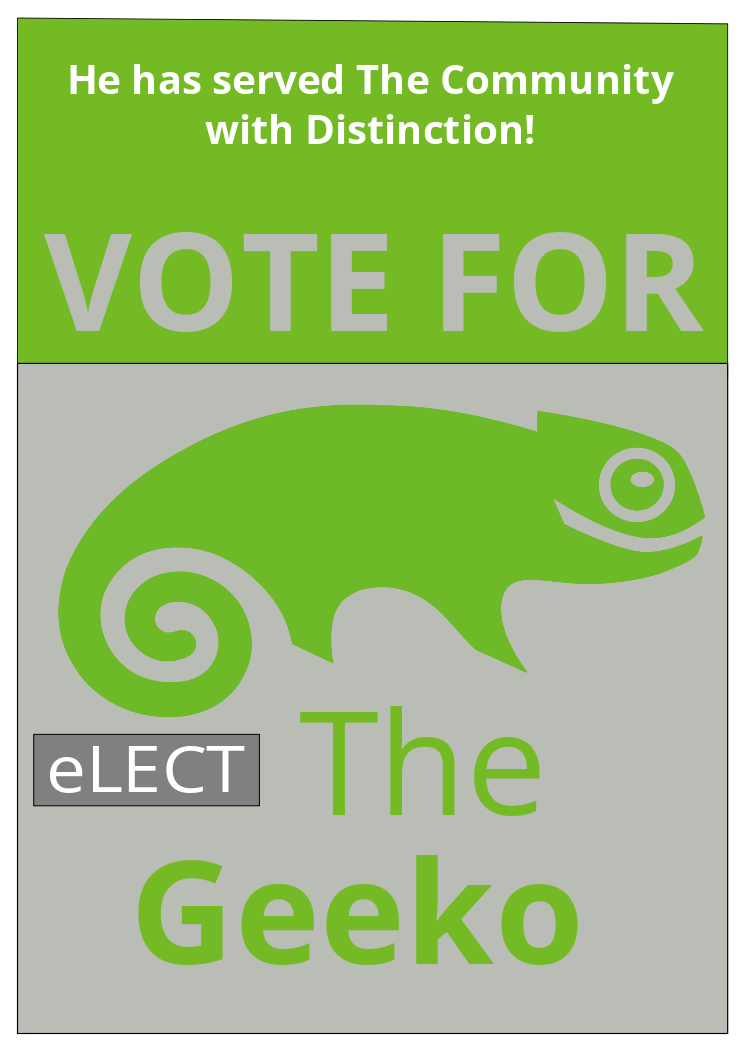 Elections to fill three seats on the openSUSE Board are set to begin in the coming weeks and candidates are needed to fill these three positions.
Individuals who apply for an openSUSE Membership will be able to vote during elections and run for candidacy
Candidates elected to the position will serve a 24-month term. The terms of Gertjan Lettink, Bryan Lunduke and Tomas Chvatal will expire and this is a great opportunity for any member who is interested in helping the project from a seat like this to run and be elected
Members of the openSUSE board help to influence the future direction of the project. Members are encouraged to learn the election process, run for the board or propose a candidate.
Election Committee