openSUSE Board election 2011 started
openSUSE Board election 2011 started
2. Dec 2011 | Izabel Valverde | No License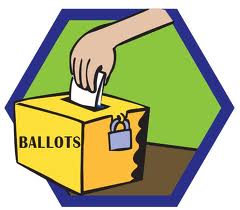 The openSUSE board election just started! Please go to: https://connect.opensuse.org/pg/polls/read/digitaltomm/15228/opensuse-board-election-2011 and cast your vote for this election. All openSUSE members[1] are eligible to vote.
The board consists of 6 members and one chairperson. As the election period of Bryen Yunashko, Pavol Rusnak and Rupert Horstkotter ends, this election will appoint 3 new board members.
The election period ends at December the 16th. All candidates have put their agenda on the wiki[2], linked as "Platform" after the candidates' name.
If you have any questions, please contact the election officials (election-officials@opensuse.org).
Greetings
[1] //en.opensuse.org/Members [2] //en.opensuse.org/openSUSE:Board_election_2011