openSUSE Factory Moving: Milestone 0 Ready for Feedback!
openSUSE Factory Moving: Milestone 0 Ready for Feedback!
3. Oct 2012 | Jos Poortvliet | No License
Good news! openSUSE Milestone 0 of openSUSE 12.3 is out! While we're still discussing the schedule and won't be deciding anything before the openSUSE Conference in Prague later this month, development is picking up steam.
Changes
Ismael Doenmez was kind enough to provide us with a quick overview of the latest changes in Factory:
KDE is updated to 4.9.1 release

Glibc is updated to 2.16 release

Kernel is updated to 3.6.0-rc7

X.org updated to 1.13 release

All X.org video drivers are updated to latest stable release (or snapshot).

Mesa updated to upcoming v9 snapshot.

DRM libraries updated to 2.4.33 release

Qt updated to 4.8.2 release.

Emacs updated to 24.2 release.

OpenJDK updated to 1.7.0.6 release

Banshee media player is updated to 2.5.1 release.

zsh is updated to 5.0 release

SourceCodePro font from Adobe is now available among other new font packages.

Support for OPUS codec added via libopus

jpeg-turbo is now the default jpegv8 implementation, jpegv6 is dropped.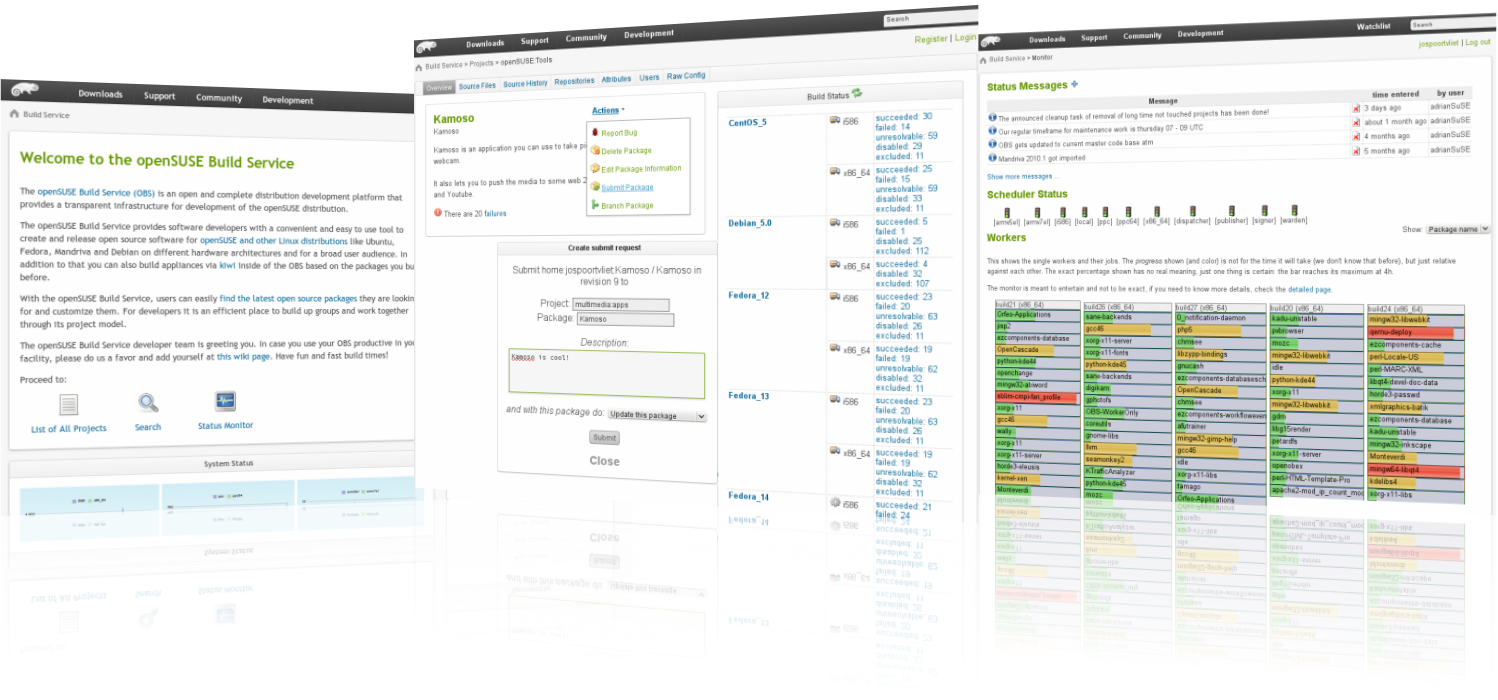 Helping out easier than ever!
As expected from a development release, there is still a lot of work to do, so your input at this early stage will be a huge help in making the final release into the beautifully polished work that we aim for. openSUSE 12.3 Milestone 0 has a list of most annoying bugs here, please add issues you find and help fix them. As Will Stephenson recently blogged, fixing an issue is a matter of BURPing on build.opensuse.org! Find a how-to here.
So run, don't crawl, to your nearest downloader and see for yourself what the next version of openSUSE has in store for you at our download center.