oSC 2014 1st Day
oSC 2014 1st Day
25. Apr 2014 | George Bratsos | No License
The openSUSE Conference 2014 is being held in Dubrovnik, on the Dalmatian coast in Croatia. The conference venue, also known as the Campus of the University of Dubrovnik is set and ready to accommodate all the Geekos that will visit the conference from around the world. Everyone is happy and delighted about this conference.
##
Read more about this awesome first day!
##
#oSC14 begins!

##
##
Volunteers arrived on time at the venue, prepared everything, and did some last time checks. People started coming and in just a moment, our registration desk was crowded with Geekos who filled the place. Every visitor receives an openSUSE branded USB stick and a beautiful name-tag.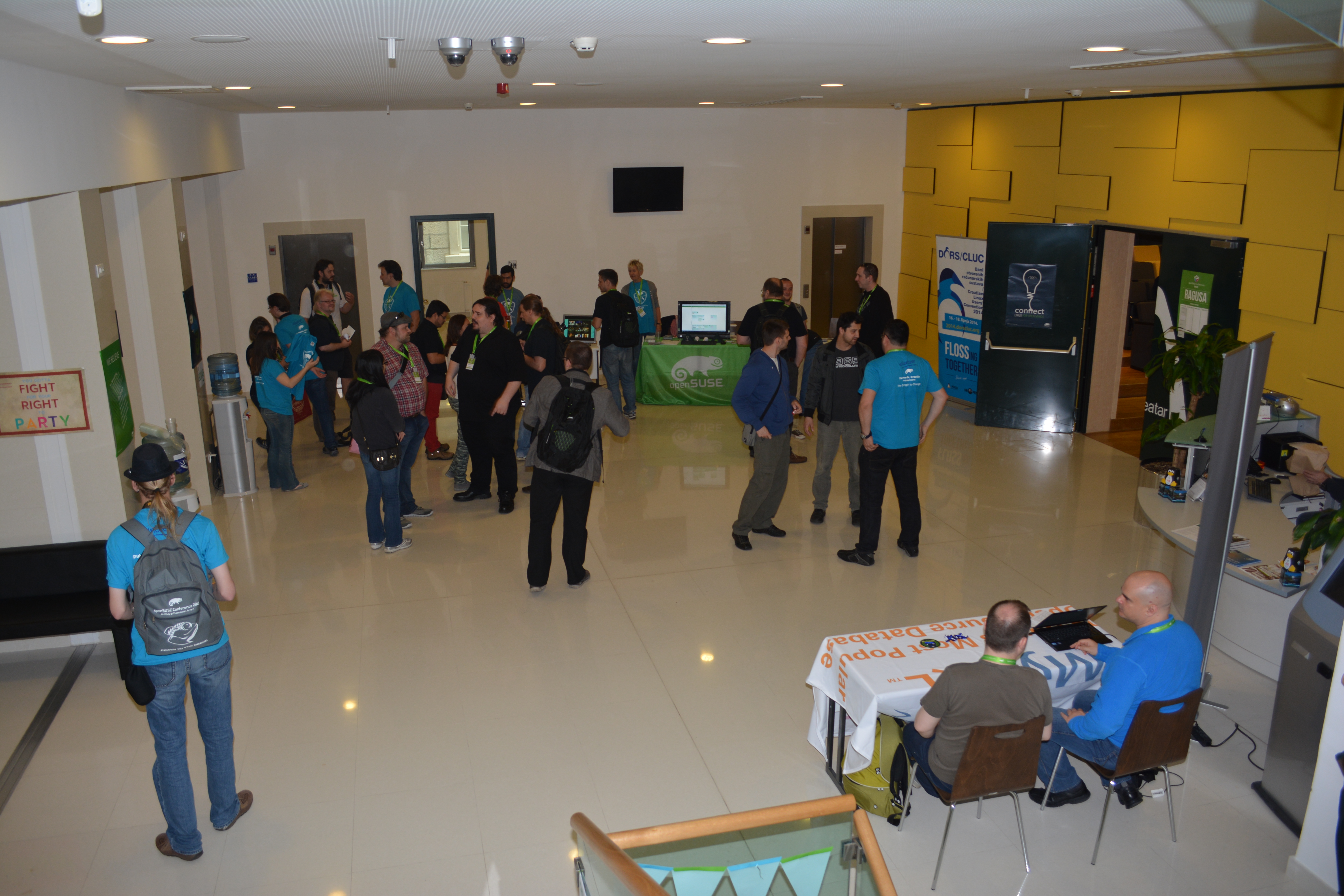 Presentations started on time with the board welcoming the community to the event. They also shared some practical information with us, a call for help as well as a number of announcements. You can read in details here. People got excited and presentations of all kinds from community based to highly technical started.
Last but not least, Gnome, KDE and Oracle booths are there too! Geekos can ask and talk about anything they want to know about, not to mention take some flyers, stickers and t-shirts!
#oSC14 Info!
Follow @openSUSEConf on twitter, or search for the hashtag #oSC14. If you missed the chance to be here with us and have fun you can attend the conference and all the fun online from the live streaming that is set up in the venue.