openSUSE T-Shirts for Leap Day
openSUSE T-Shirts for Leap Day
24. Feb 2016 | Douglas DeMaio | No License
To celebrate Leap Day, openSUSE will ship you a Leap 42 T-Shirt when you submit a proposal for this year's openSUSE Conference by Leap Day (Feb. 29, 2016). *Due to a technical problem with OSEM, the deadline for the T-Shirt offering is extended until March 1.
That's right, if you have already submitted a proposal, you're in luck. Anyone who submits a proposal on or before Leap Day 2016 for the openSUSE Conference will get an openSUSE Leap 42 T-Shirt; it can be either shipped to them or picked up at the conference. After you submit your proposal, don't forget to register for the conference. There is a section in the registration that allows you to select your T-Shirt size. Those you who have registered can update the registration to select your size T-Shirt. Contact ddemaio@suse.de if you need your T-Shirt shipped to you.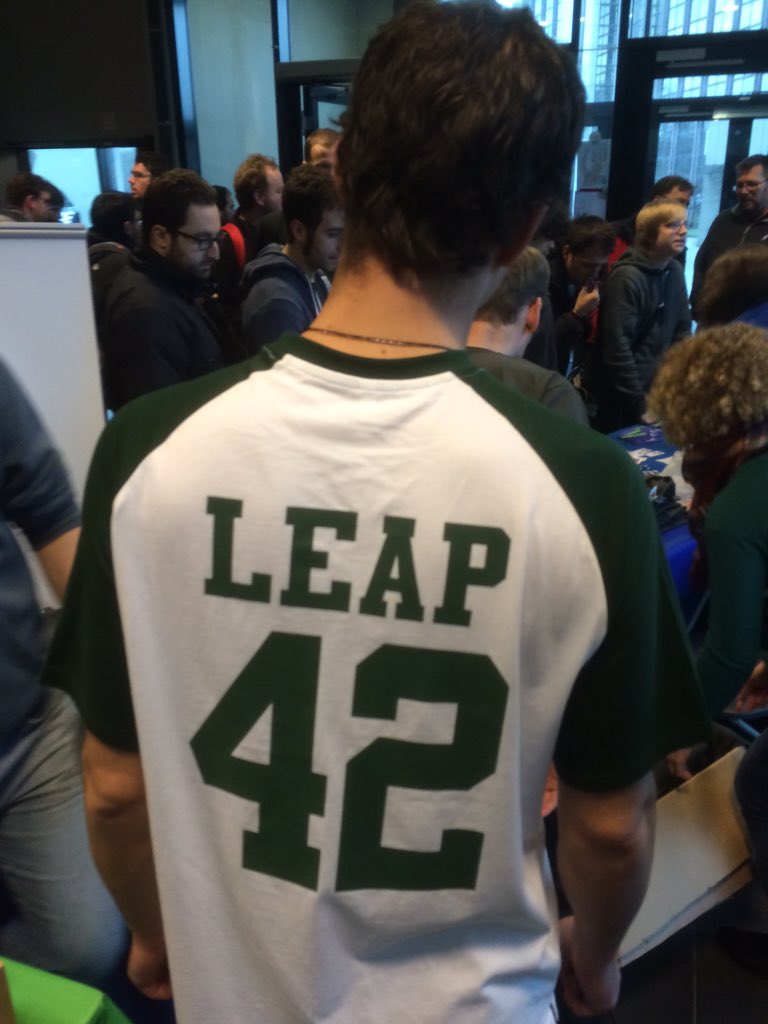 This year's openSUSE Conference will also include a SaltStack Summit, Kolab Summit, SUSE Labs Summit and OwnCloud Summit, and it will be a conference you will not want to miss.
T-Shirt Design Contest
There is more than just the Leap 42 T-Shirt. Between Leap Day and April 2, 2016, there will be a T-Shirt Design Contest for the openSUSE Conference.
We are calling on the talent and creativity of the Open Source community to create a T-Shirt design for oSC16. The images of the T-Shirt designs should be uploaded to the wiki and linked to the "Submit your designs" section of the wiki page.
The Organizing Team for oSC16 will select the winning design on April 5, 2016. The winner of the T-Shirt design contest will receive a T-Shirt in the mail.