Six Tumbleweed snapshots roll, update systemd, xen, Firefox
Six Tumbleweed snapshots roll, update systemd, xen, Firefox
17. Aug 2016 | Douglas DeMaio | No License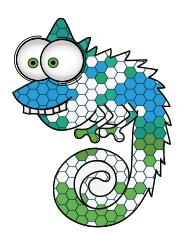 Snapshot 20160808 brought openSUSE Tumbleweed users Plasma 5.72 shortly after last week's article was published, but it didn't last long.
This week Tumbleweed appears to have a strong wind making it roll remarkably fast as openSUSE's popular rolling release had six snapshots since the last update was published.
The latest snapshot, 20160815, was fairly small updating gstreamer-plugins-bad, libgusb and opus codecs.
Snapshot 20160813 updated repositories for systemd and kernel-source were updated to enable missing BayTrail and LynxPoint drivers. Yast2-firstboot was updated in this snapshot as well as a snapshot the day before. The multipath-tools package had the most fixes and cleanup in the 20160813 snapshot.
Some users might already be using the latest version of Mozilla Firefox after the 20160812 snapshot, which updated Firefox to version 48. Plasma 5.72 had a very short life in Tumbleweed as version 5.7.3 rolled over the previous version that arrived just four days earlier. Other notable updates in the snapshot were qemu, NetworkManager-openvpn and gfxboot.
Snapshot 20160811 had only two packages update in Tumbleweed, but there were a significant amount of patches and cleanup for grub2.
Updates for gnome-photos to 3.20.3, wine to 1.9.16, and xen to 4.7.0_10 were just a few of the many updates that made it into snapshot 20160810. Libnfs and libvirt  were updated in the snapshot. Python3-setuptools updated to 25.1.6 and a few updates for YaST virtual machine and network were also in the snapshot.
Leap
New packages in openSUSE Factory will automatically be submitted for the next release of Leap until Beta 2. Beta 2 is the freeze to get packages into the release of openSUSE Leap 42.2.
For those who want to get packages in the Beta 1, the submission deadline is August 25. The Release of Leap's Beta 1 is expected to be released for testing on August 31. Testers are encouraged to test the latest development versions of Leap, which can be found at software.opensuse.org.