openSUSE Elections Postponed
openSUSE Elections Postponed
31. Mar 2018 | Douglas DeMaio | No License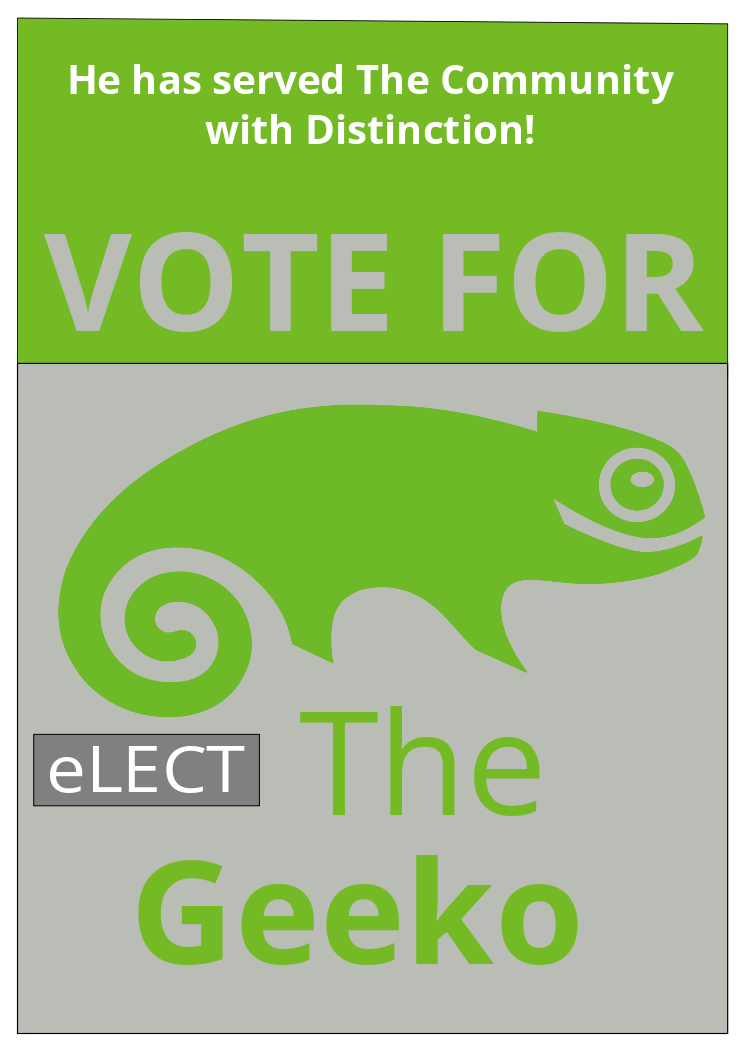 The elections for the openSUSE Board have been postponed until April 15.
The postponement will extend Phase 1 of the elections and give candidates more time to campaign and engage with the community. The voting phase (Phase 2) will start April 15.
Interviews with the candidates will posted next week on news.opensuse.org
There will also be a Q&A session on IRC for community members to ask the candidates questions. The Q&A session on IRC will be announced next week as well.