Tumbleweed's July Snapshots Are Trending Strong
Tumbleweed's July Snapshots Are Trending Strong
11. Jul 2019 | Douglas DeMaio | No License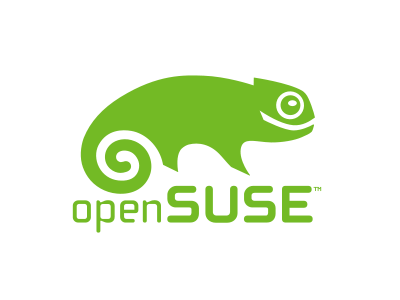 There have been a total of five openSUSE Tumbleweed snapshots since the beginning of July and all the snapshots have a strong, stable rating.
The rolling release had the most updates arrive in the 20190702 snapshot. The packages update in that snapshot included Mesa 19.1.1 and Mesa-drivers 19.1.1 that had fixes for Intel ANV and AMD RADV driver as well as Nouveau and R300 Gallium3D drivers. The bzip2 file compression application fixed undefined behavior in the macros in version 1.0.7 and fixed a low impact Common Vulnerabilities and Exposures (CVE). The programing language package guilef was updated to version 2.2.5 and provided bootstrap optimization. Portability improvements were made in the library for encryption, decryption, signatures and password hashing with libsodium 1.0.18. A major release of the PulseAudio's Volume Control package pavucontrol 4.0 was made; the new version dropped support for Gtk+ 2 and added more than a handful of new language translations.
The most recent snapshot, 20190708, didn't offer a changelog due to the server that the web app uses to produce the changelogs being upgraded to Leap 15.1. The changelog is expected to be included in the next snapshot that is released.
Just two packages were updated in the 20190704 snapshot. The newer vhba-kmp file system package from April 2019 fixed a crash when mounting disk image with the 5.1 Linux Kernel. The vm-install 0.10.07 package, which is a tool to define a Virtual Machine and Install Its Operating System, addressed the use of the 'builder' option in the config file that produces an error because it is deprecated.
The first snapshot of the month, 20190701, didn't provide any new package releases, but there were some changes made to a few packages like the one to llvm8 (Low Level Virtual Machine) that increase RAM for armv6/7 to avoid the undesirable state of Out of memory (OOM). A patch was also dropped from the same package.
A few package updates were made available in the 20190703 snapshot. The Linux Kernel was updated to 5.1.15. The updated kernel offered some fixes for mediatek MultiMediaCard (MMC) flow and detection issues and it enabled System Management Bus (SMBus) on Lenovo ThinkPad E480 and E580. KDE's Hex editor for viewing and editing binary files okteta 0.26.2 improved the maximum array size in structures extended to 64K.
All snapshots released this month so far have recorded a stable rating of 93 or higher, according to the Tumbleweed snapshot reviewer.