Release Candidate of Leap Micro Now Available
Release Candidate of Leap Micro Now Available
9. Nov 2022 | Lubos Kocman and Douglas DeMaio | CC-BY-SA-3.0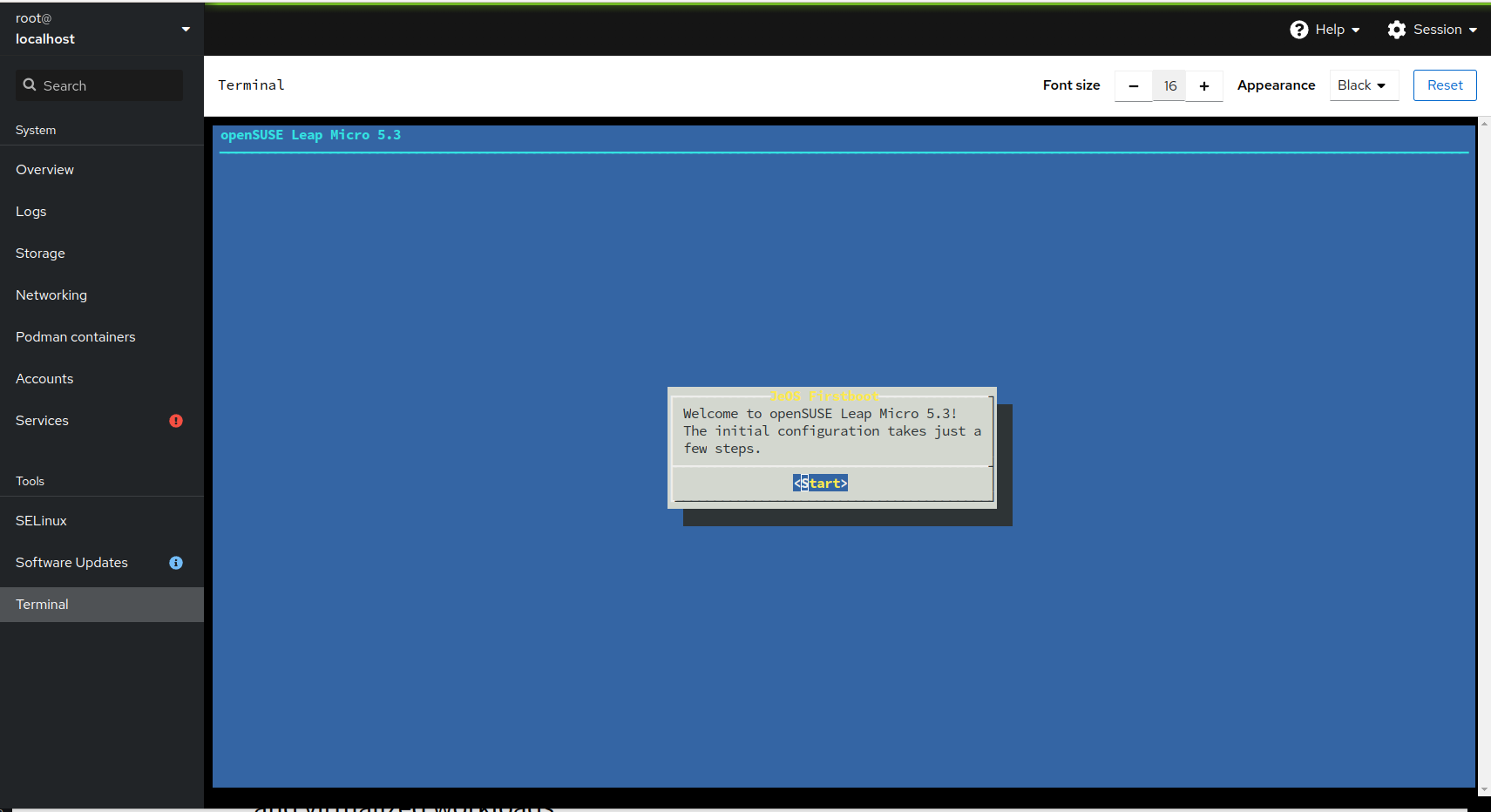 The release candidate of openSUSE's modern lightweight host operating system Leap Micro 5.3 is now available on get.opensuse.org.
The release made NetworkManager the default network configuration tool; autoyast ensures this. Users should be aware that firewalld is only installed from the ISO if the firewall is enabled during an installation.
A new SELinux module for Cockpit provides basic functionality for users to troubleshoot configurations.
A first-boot wizard gives users an alternative to setting a password via combustion/ignition, which allows for formatting partitions, configuring users, and writing of regular files, systemd units, and more.
The RC introduces newly generated QEMU Copy On Write images for Leap Micro.
The release is based on SUSE Linux Enterprise SUSE (SLE) Micro 5.3 and is built on top of a SLE 15 Service Pack 4 update.
A known issue inherited from SLE Micro 5.3 is a missing group - rpc:rpc. There is also an error on the console while booting with SELinux enabled.
Yet this ultra-reliable, lightweight and immutable operating system can be used in decentralized computing environments, edge, embedded, and IoT deployments.
The host-OS has automated administration and patching, so auto-updating gives users a persistent bootable system for their container and virtualized workloads.
Leap Micro has a six month release cycle, so its product End of Life will end around the timeframe of a second follow-on release. Meaning that Leap Micro 5.4 would make Leap Micro 5.2 EOL, and Leap Micro 5.5 would make this Leap Micro 5.3 release EOL.* Upon the Leap 5.4 release, Leap Micro 5.2 users should upgrade to the new version or migrate to SLE Micro where users can get up to four years of support.
Users should know that zypper is not used with Leap Micro, but transactional-update is used instead. One of the packages related to Leap Micro for developers is Podman. Podman gives developers options to run their applications with Podman in production.
Leap Micro has similarities of MicroOS, but Leap Micro does not offer a graphical user interface or desktop version. However, users can use Cockpit to manager their host OS through a web browser. Leap Micro is based on SUSE Linux Enterprise and Leap rather than a variant of Tumbleweed, which MicroOS bases its release on.
Large development teams can add value to their operations by trying Leap Micro and transitioning to SUSE's SLE Micro for extended maintenance and certification.
Developers and professionals can build and scale systems for uses in aerospace, telecommunications, automotive, defense, healthcare, hospitality, manufacturing, database, web server, robotics, blockchain and more.
Leap Micro 5.3 documentation can help users who have questions about running this modern OS release.
To download the ISO image, visit get.opensuse.org.
* This is an intended example. Version numbers somtimes change. This is providing a consecutive numbering system as an example.