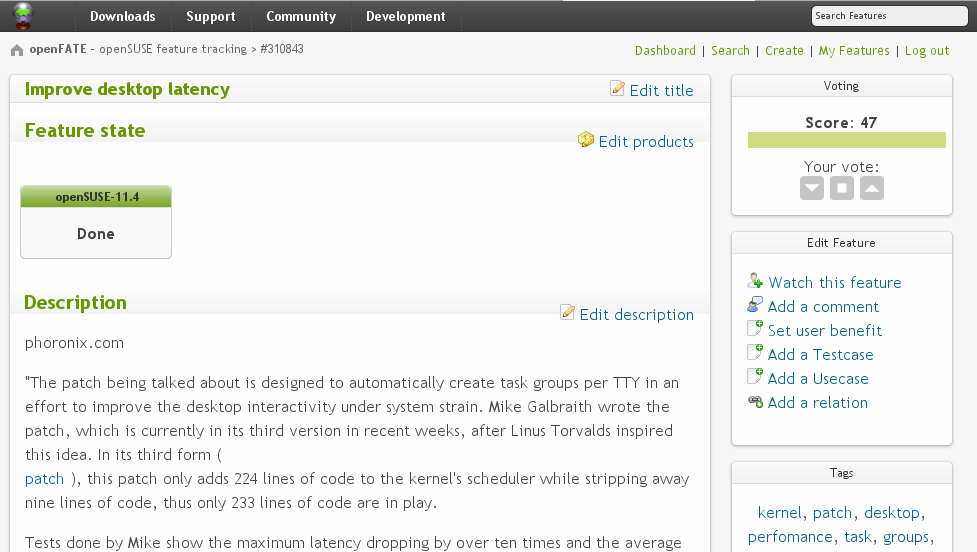 openFATE, the feature tracking tool used in openSUSE has been completely reworked and the new version is live now on features.opensuse.org.
A team has started driving the handling of features and we'd like to update you with the current state and invite you to participate.
The new version is now live and contains a long list of new features so that features can be handled completely with the new web user interface. The interface uses the new openSUSE Bento theme to fit in better in the openSUSE site family, has several search options to allow the screening team to find features easily, it's possible to edit all fields and also the product states.
Thanks to the openSUSE boosters, especially to Thomas Schmidt, for the new version.
The new team has defined a workflow to handle features and described it in the openSUSE wiki.
Features for openSUSE 11.4