openSUSE rocking LinuxTag
openSUSE rocking LinuxTag
25. May 2012 | Jos Poortvliet | No License
[caption id="attachment_13466" align="alignright" width="300" caption="booth talk at openSUSE Booth"]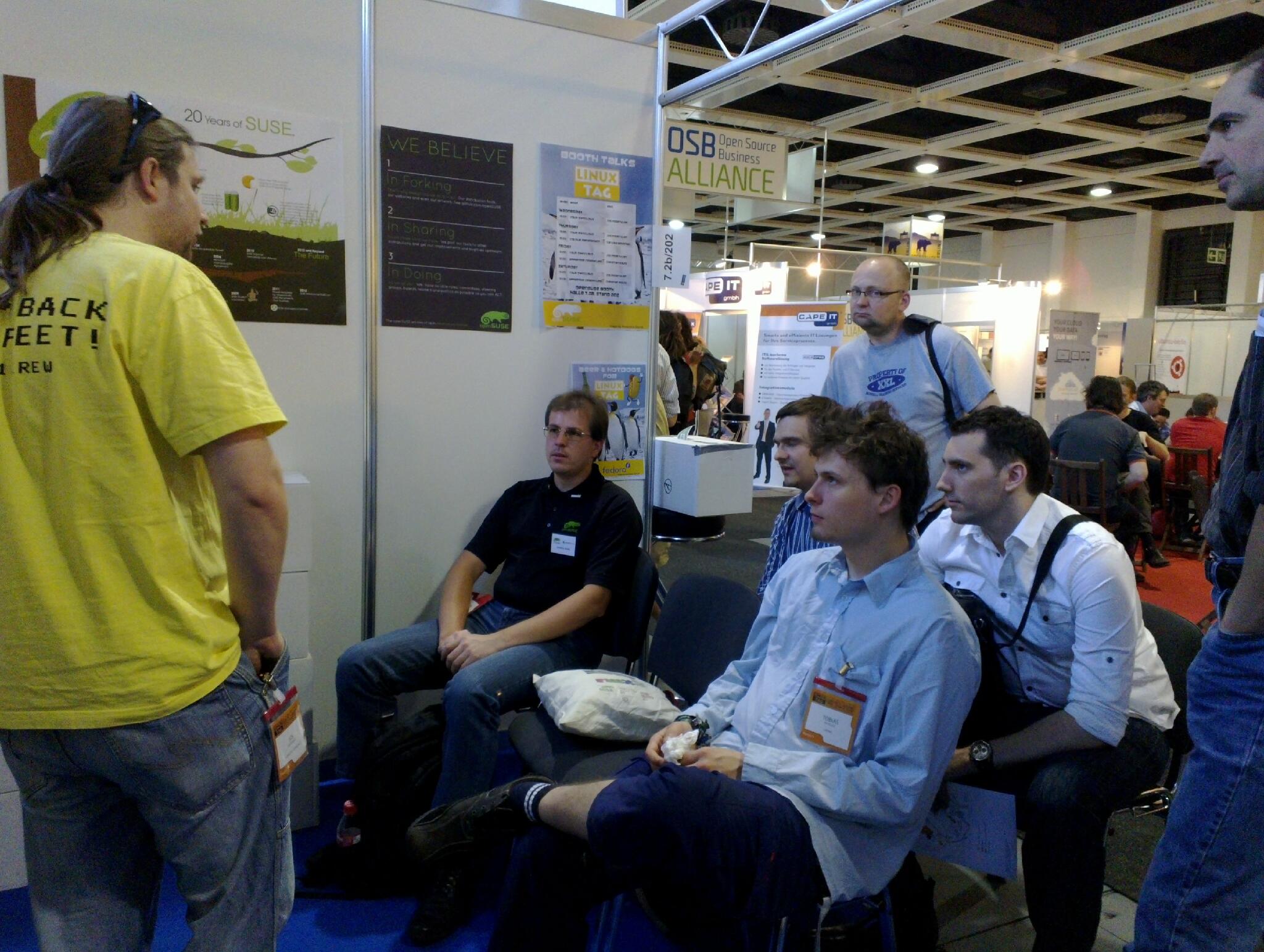 [/caption]
LinuxTag in Berlin is still going and openSUSE is having a lot of fun at the event. At our booth we feature daily talks about ownCloud (13:00-14:00), AppArmor (15:00-16:00) and if you were there Thursday a talk about color management and related tools.
You can also come by for our Old Toad beer and of course for openSUSE DVD's, flyers, stickers and all the answers to your questions. We sorry to not have t-shirts this year but we promise to do better next year. So, come by the booth and talk to us!
Last but not least, if you are not at LinuxTag, either because it's a long walk from where you are or you can't make it due to other responsibilities - openSUSE has a nice treat for you. A team of Geeko's is busily recording talks at LinuxTag, encoding them and putting them on our blip and youtube channels! That's right, you can watch a selection of LinuxTag talks on blip.tv and on our openSUSE TV channel on youtube. Enjoy!