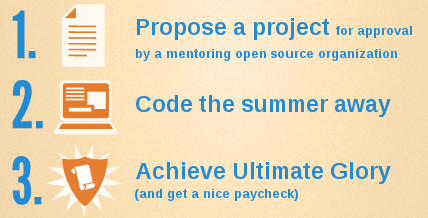 In recent years, many open source people have gravitated away from Google, but while Google's history may have some shady areas that conflict with open source ideals and philosophy, not all parts of the abc.xyz conglomerate are bad.
It's open source projects prove it has a genuine interest in contributing to and emboldening open source.
The most encouraging of its projects that embolden open source is its Google Summer of Code.
GSoC 2014 had the highest amount of open source organizations selected with 190. A concerning statistic that stands out in last year's GSoC is that it accepted the fewest amount of open source projects since 2007. Let us hope a lowering trend like this does not continue and that it is not from the lack of open source projects submitting fewer GSoC applications.
Why? Because the world needs mentors and open source needs more code.