Release Manager Gives Community Update On Desktop Environment
Release Manager Gives Community Update On Desktop Environment
27. Jan 2022 | Douglas DeMaio | CC-BY-SA-3.0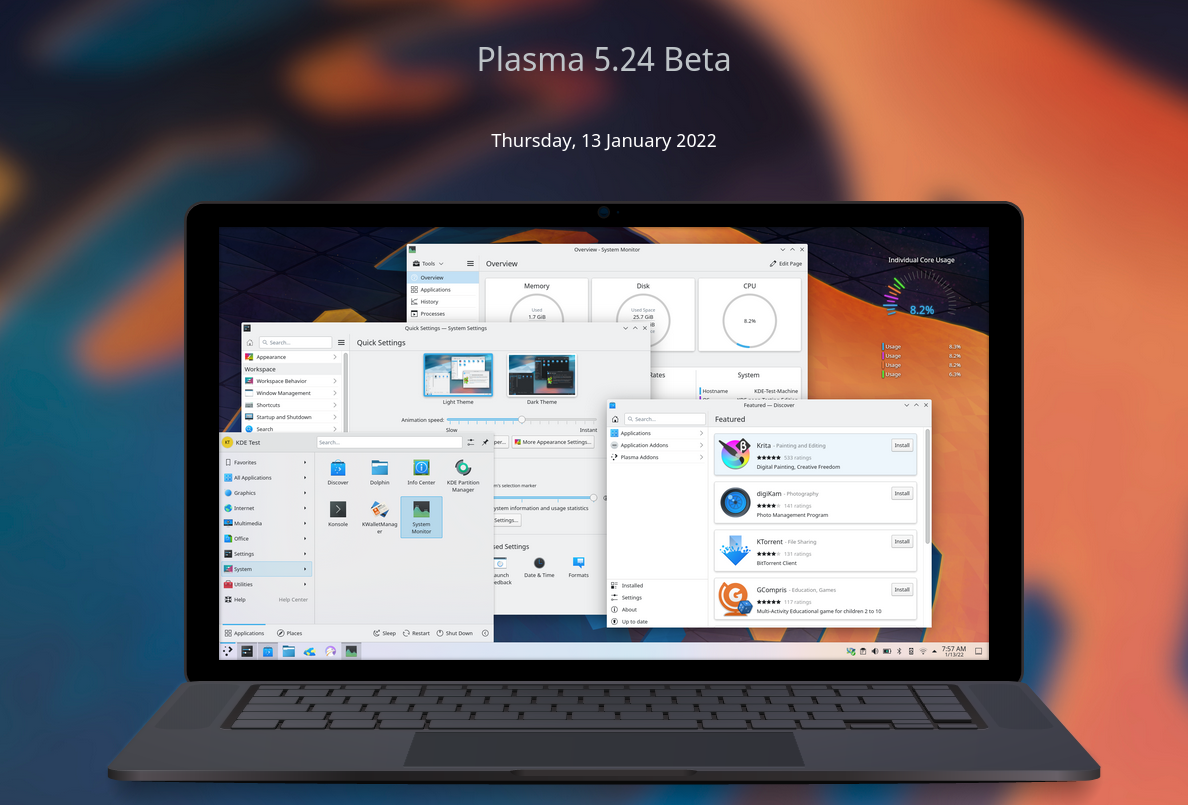 The openSUSE community received cheerful news today after Leap release manager Luboš Kocman updated the community on the desktop environment expected for the next minor release.
Leap 15.4, which is in the alpha phase of the software release cycle, is planned to have updated desktop environments.
Kocman's email "KDE Plasma 5.24 LTS will be in Leap 15.4" informed contributors on the Project's Factory mailing list that all the "dependencies are already submitted" to SUSE Linux Enterprise. Leap is built with the same source code and exact same binary packages as SLE.
"We've received the green light," Kocman wrote.
The feature is being tracked as issue #7.
Currently, the Long-Term-Support release of Plasma 5.24 is in it's beta release cycle and will likely arrive in openSUSE Tumbleweed soon.
Based on GNOME's upstream schedule and the roadmap for Leap, GNOME 41.x is expected to be in the release. The versions for LXQt, LXDE, Cinnamon, Mate, XFCE, sway have yet to be finalized, according to issue #9, which is tracking the Desktop Environments' latest version for the forthcoming version Leap.