openSUSE Simplifies Codec Installation
openSUSE Simplifies Codec Installation
24. Jan 2023 | Douglas DeMaio | CC-BY-SA-3.0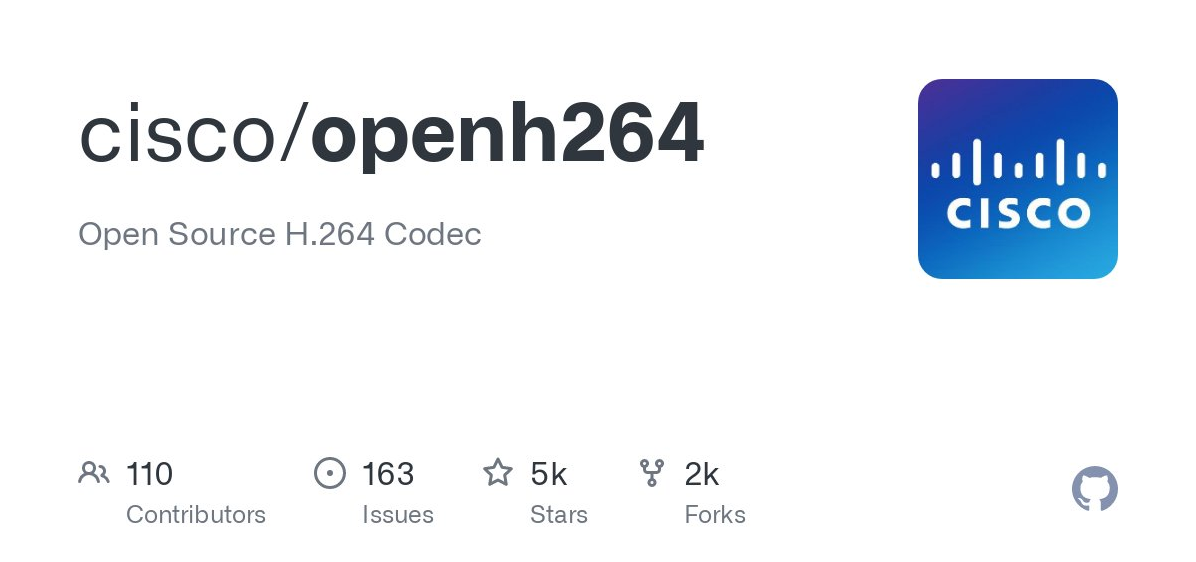 The openSUSE Project was inspired by Fedora's efforts to make Cisco's OpenH264 codecs and FDK AAC available to its users that members reached out to Cisco's open-source team to do the same for its user base.
An obstacle to overcome is the current limitation for free redistribution of the codecs is 100,000 users, so board member Neal Gompa and openSUSE's Leap release manager Lubos Kocman proposed a way to simplify the codec installation in openSUSE.
The codec library, which supports H.264 encoding and decoding, is suitable for real-time-application use like WebRTC. The simplification of the installation will make out-of-the-box use much easier for openSUSE users.
Cisco, which the openSUSE Project is very thankful for their efforts, agreed to an approach on OpenH264 re-distribution via a Cisco-owned infrastructure to openSUSE users. A release workflow for OpenH264 was envisioned and a three-step approach handled via a set of scripts in openSUSE Release Tools. 
A workflow script triggers and sends Cisco an email with an archive containing OpenH264 rpm packages to Cisco; it makes a snapshot of data that is then sent or "POSTed" for manual extraction of a Cisco binaries. The process ensures that the project always has a set of related binaries in the Open Build Service. 
An archive is created and sent by one of multimedia:libs:cisco-openh264 project maintainers. 
The package is signed in OBS by the openSUSE key, so the origin of the package can be verified. The repository metadata is published by OBS under codecs.opensuse.org/openh264.
The archive must contain only packages with Cisco OpenH264 and related OpenH264 GStreamer plugins. Addition of any other content outside of the agreement, especially other codecs, under the agreement from Cisco would lead to a violation.  
Potential improvements have already been discussed to improve the existing workflow, but the initial efforts are set to provide openSUSE a more simplified experience after installation. 
Or enable repo manually by running the following:
Leap
sudo zypper ar http://codecs.opensuse.org/openh264/openSUSE_Leap repo-openh264
Tumbleweed or MicroOS  
sudo zypper ar http://codecs.opensuse.org/openh264/openSUSE_Tumbleweed repo-openh264
Installation
sudo zypper in gstreamer-1.20-plugin-openh264
The openh264 repository will be enabled by default on all new installations of openSUSE Tumbleweed starting with the next snapshot iso build. It will be also available as part of openSUSE Leap 15.5 Beta. 
Alternatively, using the openSUSE-repos for repository management will provide users an openh264 repo definition as part of the latest update. Users will need to remove old duplicate repo definitions manually as found in the project README file.
AAC has already been part of the distribution for several months.